If you have a
Rabbit

problem CALL
SPOTLIGHT PEST CONTROL SERVICES

: 07715 211899
Using experience and knowledge, our qualified technicians will provide a fast solution to your

Rabbit

problem.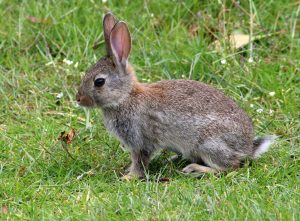 Rabbits may start to breed at 3 to 4 months old. Gestation period is 28-30 days, with an average of 5 young per litter, producing up to 5 litters per year! Hence the legendary powers of reproduction.
Myxomatosis is a virus spread from rabbit to rabbit by the rabbit flea.
Rabbits cause damage to tree bark (through gnawing). Lawns and land, golf greens and cricket pitches are damaged by digging rabbit burrows. They also cause crop damage through feeding.
We offer various methods and techniques to control rabbit numbers.
Covering HYTHE, FOLKESTONE, CANTERBURY, ASHFORD, DOVER and surrounding areas.