If you have an

WASP

problem
CALL

SPOTLIGHT PEST CONTROL SERVICES :

07715 211899


Using experience and knowledge, our qualified technicians will provide a fast solution to your
wasp

problem.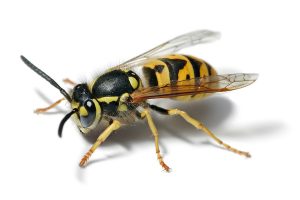 Wasps are mainly known for their annoyance value in late summer. In the earlier part of the year they are too busy collecting insects, such as caterpillars, to take back to their colony, where they feed the insects to the larvae and in return get a sugary reward.  But, once their colony is fully grown, there are no rewards to have, so that is when they appear on our picnic table, hungry for their sugary fix!
Wasps are social insects, forming colonies inside nests specially constructed in soil banks, roof spaces and cavities in trees and walls.
If you have a wasp problem, call us now!
Covering HYTHE, FOLKESTONE, CANTERBURY, ASHFORD, DOVER and surrounding areas.