If you have a problem with

Booklice

CALL
SPOTLIGHT PEST CONTROL SERVICES

: 07715 211899
Using experience and knowledge, our qualified technicians will provide a fast solution to your

Booklice

problem.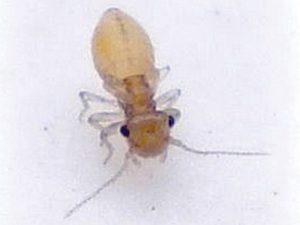 Booklice or Psocids-Order Pscoptera
These are very small insects about 1-1.5mm long. The most common found psocid is(liposcellis bostrychophilus). It is brown-yellow in colour and wingless it is found in kitchens and prefers warm, damp enviroments. Even small numbers of these insects can be considered unacceptable and can give rise to complaints to the Enviromental Health Departments. They do not not usually occur in significant numbers  unless ambient conditions allow mould and fungal development. Where possible take away the damp conditions.
Covering HYTHE, FOLKESTONE, CANTERBURY, ASHFORD, DOVER and surrounding areas.