If you have a problem with
MOTHS

CALL
SPOTLIGHT PEST CONTROL SERVICES

: 07715 211899
Using experience and knowledge, our qualified technicians will provide a fast solution to your

moth

problem.

COVERING: HYTHE.ROMNEY MARSH.FOLKESTONE.DOVER.DEAL.CANTERBURY.ASHFORD AND SURROUNDING AREAS IN KENT.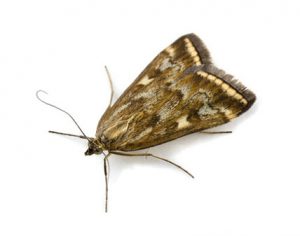 Common Clothes Moth : larvae obtain nutrition from protein present in natural fabrics and fibres. To avoid a moth infestation, care should be taken when packing away and storing clothing. You will know if you have an infestation by noticing the damage or seeing the moth.
Food Moths, such as the Warehouse Moth and the Mill Moth, eat stored food products, including cereals and cereal product based food.
Covering HYTHE, FOLKESTONE, CANTERBURY, ASHFORD, DOVER and surrounding areas.